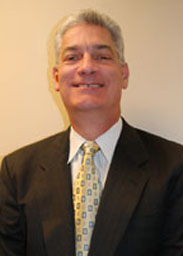 David A. Perna
D 972.851.5903
F 972.851.5901
E dperna@rptxcpa.com
Summary of Experience
David A. Perna has over 30 years of experience in public accounting. He specializes in providing tax consultation services on structuring and tax planning matters for wealthy families and closely held businesses involved in a number of industries, including real estate, oil and gas, and professional services. His experience is all encompassing from the business entity level to the owners and ultimately their families.
Mr. Perna has an extensive knowledge with Estate and Transfer tax planning where many times he serves as the "quarterback," coordinating estate tax planning strategies and the final tax return for the Estate.  In addition, many of Mr. Perna's clients are involved in significant international transactions of both an inbound and outbound nature.  He has considerable expertise in tax planning and compliance involving the special considerations applicable to non-U.S. businesses and individuals.
Mr. Perna was formerly a Tax Partner in the Dallas office of McGladrey & Pullen, LLP. For several years, he was the Tax Partner in charge of the tax practice. Many of Mr. Perna's long-time clients followed him to his current practice. The Dallas office of McGladrey was established in 1999 as a result of the acquisition/merger of Mr. Perna's predecessor firm, Wallace Sanders & Company.  Mr. Perna and his three partners were responsible for building the firm to over fifty professionals and being named one of the "Top 25 Accounting Firms" in America by the Bowman Accounting Report.
Prior to joining Wallace Sanders in 1990, Mr. Perna was a Senior Tax Manager in the Dallas and Chicago offices of Ernst & Young.  During his eleven years at E&Y, he gained a tremendous amount of experience working with diversified wealthy family groups and their particular investments and closely held businesses.  He was also a National Instructor for the firm in the Estate and Transfer Tax areas.
Professional Affiliations
Member of the American Institute of Certified Public Accountants
Education
Bachelor of Business Administration in Accounting – The University of Texas at Austin (1977)
Masters of Professional Accounting (Taxation) – The University of Texas at Austin (1978)